Chippewa Valley Fire Restoration Project
These are the before and after photographs of a fire restoration project completed by Tri-County Restoration & Cleaning LLC.
Below is a picture of the remains after a fire burned the upper levels of this church that had been converted into a residence. The owner wanted to protect the remaining granite, tile and foundation from damage until the building could be rebuilt.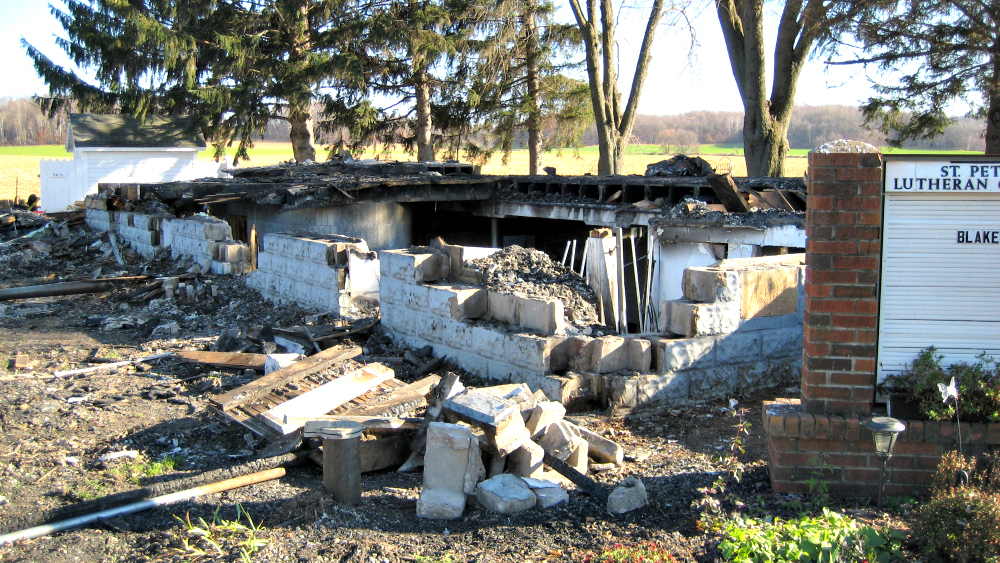 Day 1 of the Project – The damaged flooring and walls were removed to allow a temporary roof structure. At the end of the first day most of the rafters have been hand framed in place and ready for the sheathing.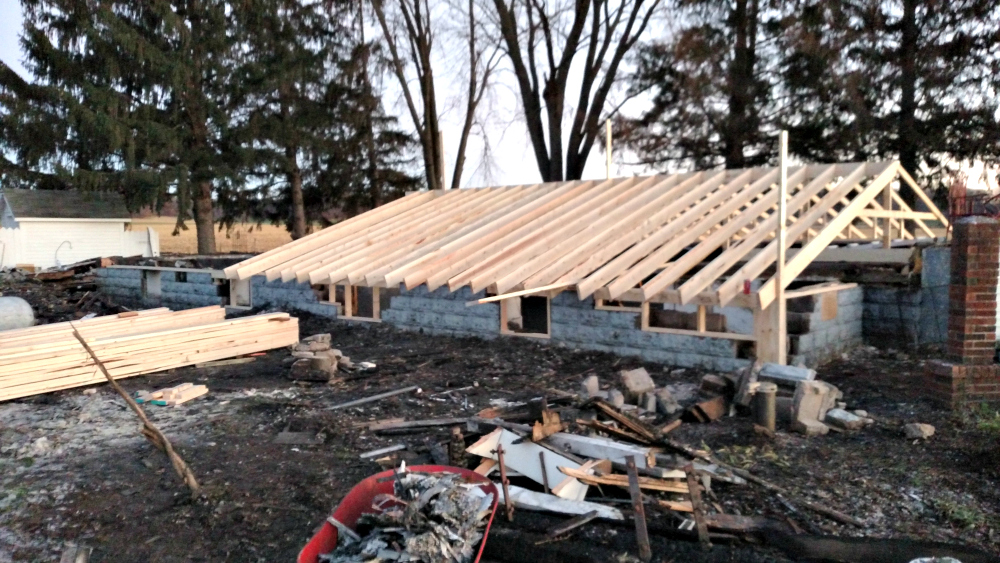 Day 2 of Project – The rafters are completed along with all the sheathing and moisture protection over the main portion of the basement.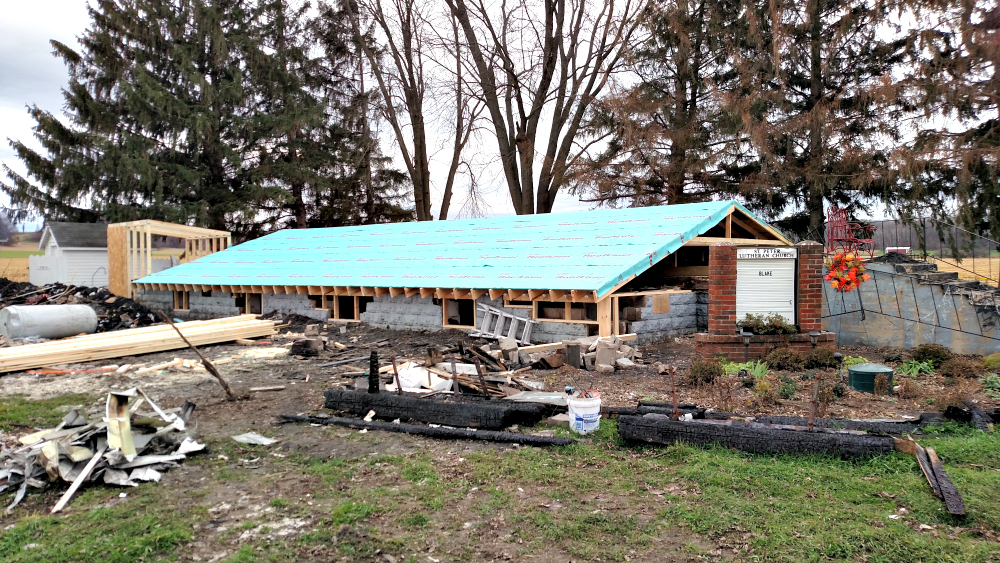 Day 3 of Project – Rafters, sheathing and moisture protection over the crawl space are complete along with the entryway to the basement.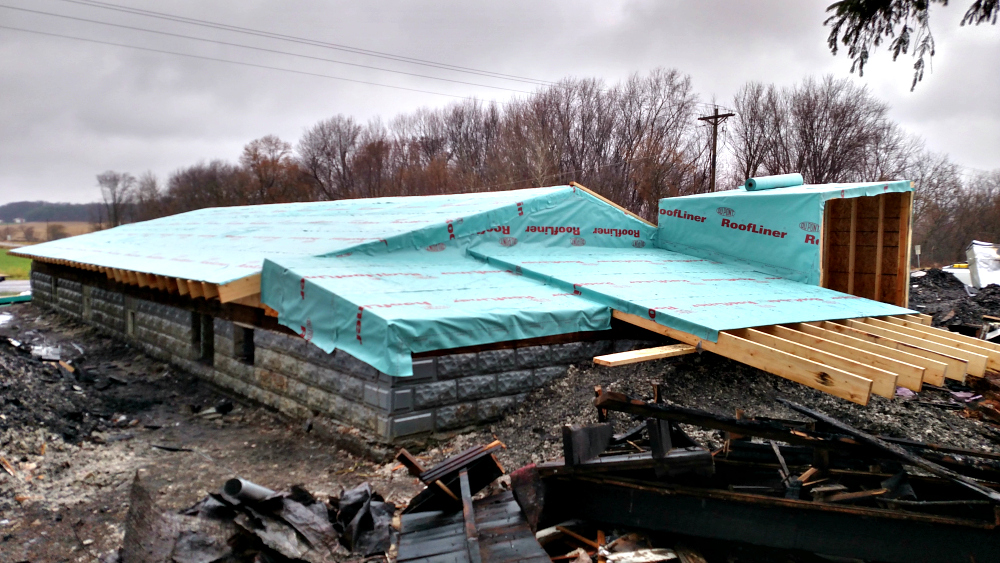 Completed temporary roof – Gable ends are protected and the openings on the sides will be completed by the end of the day. We then installed insulation and worked with the electrician to provide temporary power so that the building can be heated through the winter.